Athlete. Jokester. Committed.
Fred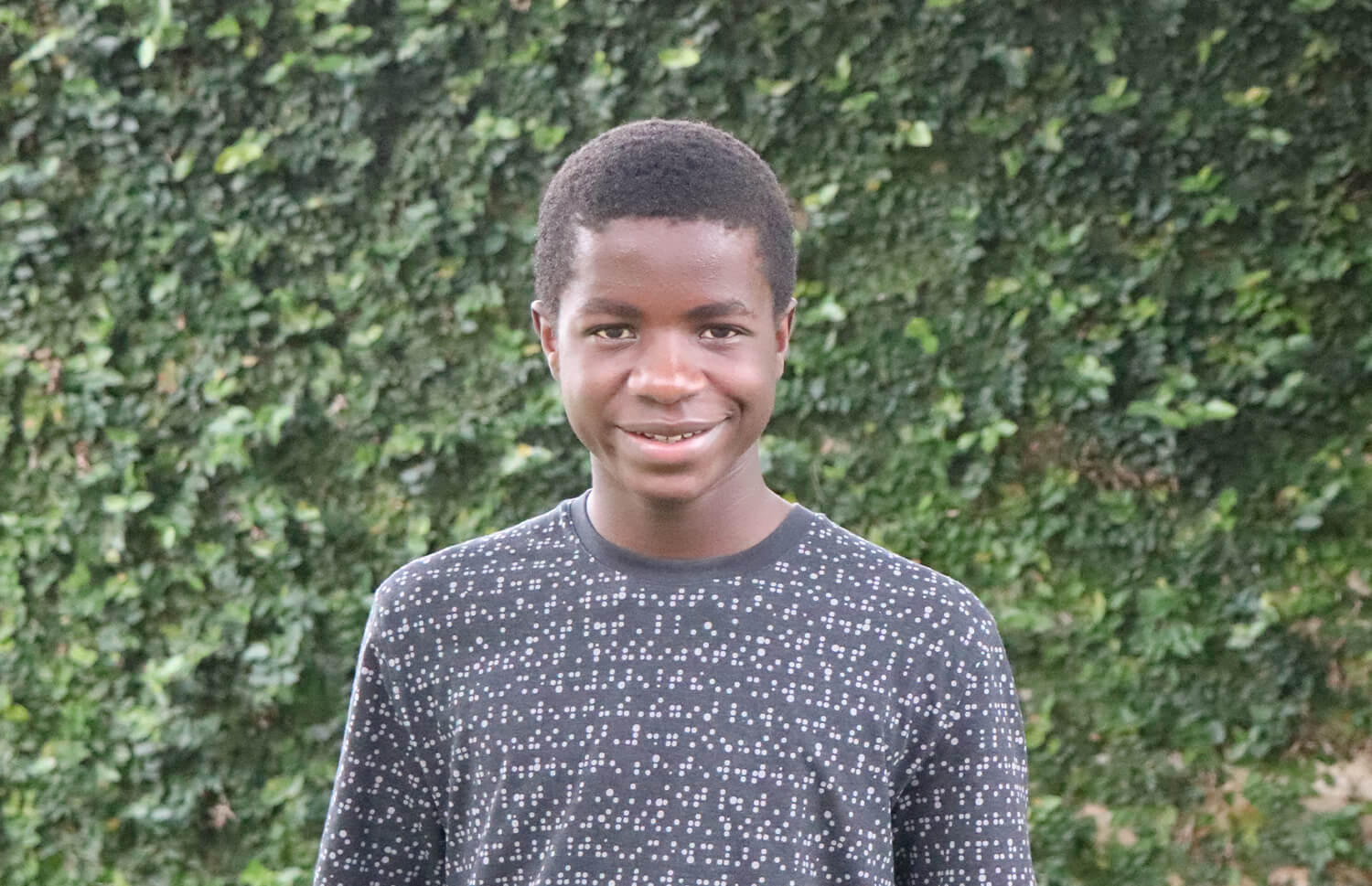 Sponsor Fred Today
Sponsor Fred
Q&A with Fred
What has been one of your favorite memories living in the Arise Homes?
"When I was being taught how to read and write."
How can I pray for you?
"Pray for me to work hard in school."
Meet Fred
Fred is known to be one of the biggest jokesters in the Arise Homes. He can be quiet and subtle, but loves to laugh. He has a relaxed personality with a fun attitude. He loves playing games and enjoys pretty much every sport. You can find him out on the basketball court dominating in every game of knockout. Although he loves his sisters, if he could put a sign on the front of the boys' home that says "No Girls Allowed", he probably would. Fred loves learning new things and is frequently researching on the computer, falling victim down the research rabbit hole.
You may not know it, but he really likes to dance and is great at it too! That's exactly who Fred is, full of surprises! One moment he could be making an amazing Easter table centerpiece bouquet, the next he's slam dunking on his brothers! We have truly enjoyed watching Fred learn and grow and are so blessed to have him.
Fred also has an older brother in the Homes named Mukonda. They come from a big family with loving parents. They were both students in our sponsorship program when our team began to notice their great struggle to remain clean and fed. Their desperation became apparent. With their parents' blessing, the boys moved into the Arise Homes in 2014. The boys' parents remain a part of their lives as we help foster healthy relationships with their family.