Moses Muwaika
Child Sponsorship Director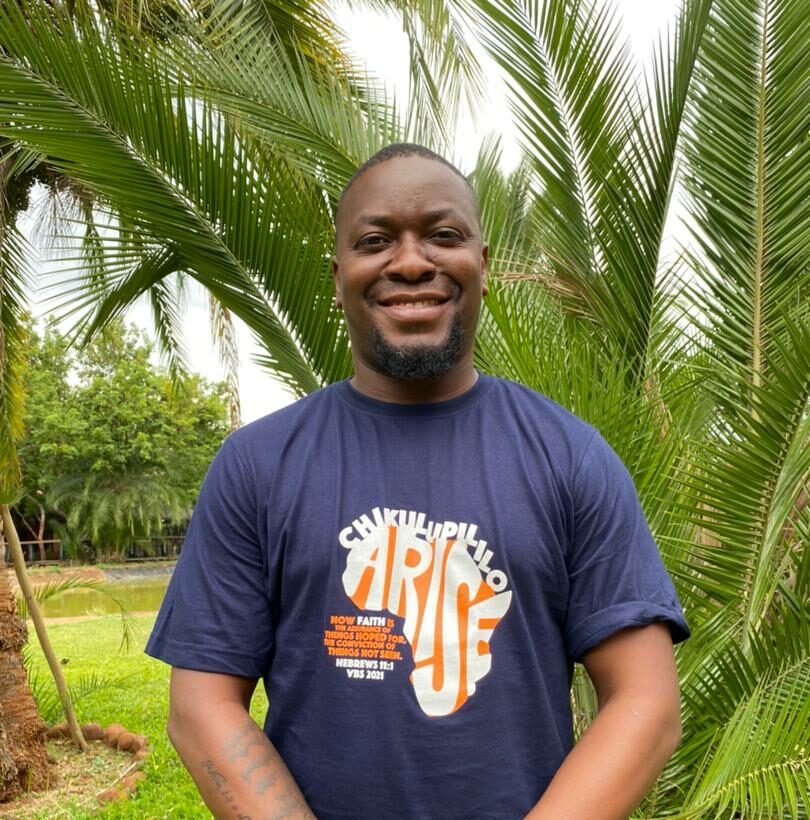 Moses Muwaika grew up in Lusaka on his aunt's farm. After attending junior secondary school at Lusaka Boys, he went on to complete his senior secondary education at Monze Boys Secondary School. He continued on to study for a charted Institute of Marketing certificate at the National Institute of Public Administration. Here, he grew a passion for breathing creativity into a company. Moses also attended Bible school to better his relationship with God and to gain more knowledge about the Bible. During his Bible school journey, he realized that knowledge of the Bible is not only for people that want to preside over ministries, but for everyone.
Moses joined the Arise Africa team in January 2019. He joined the team as a child sponsorship officer in Matero. He later moved to the Arise Christian School, where he developed deeper connections with the kids. In July 2020 he took up a new role as Child Sponsorship Director at the Ibex Hill. His team here has taught him patience, tolerance and the real meaning of team work. In his time at Ibex Hill, he has developed a special connection with the children. He has learned how to disciple children in a unique way that has impacted his relationship with his own children. 
Moses is big part of the reason children leave Arise Africa with a smile and feeling supported. 
Outside of work, Moses continues his passion for farming, which he acquired by working with his aunt, and hopes to have his own farm in the near future. He loves playing his Playstation games as a way to wind down after a long day and he is an enthusiast for Greek and Latin quotes.