Hello! My Name Is:
Silvia Nalungwe
I am 11 years old in Grade 5 at the McDonald Brown School. I love math!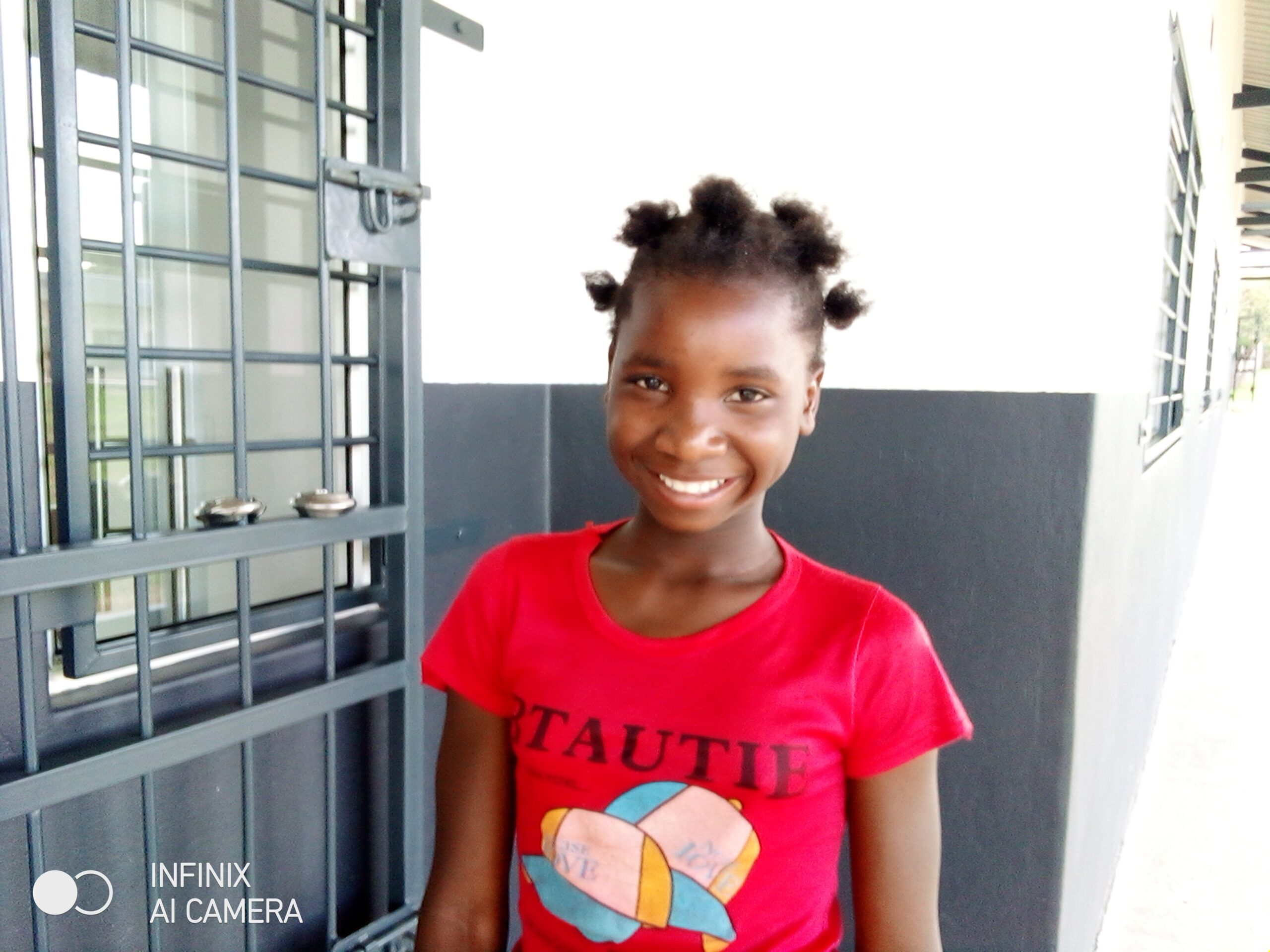 Silvia Nalungwe
Silvia is a 13 years old and in 5th grade at our MacDonald Brown School. She is the youngest of 9 children in her family. Her parents are peasant farmers that grow crops like sweet potatoes, corns and beans. Silvia lives with her grandparents at the Baptist Theological Seminary compound where her grandfather is a part time lecturer and is a pastor at Central Baptist Church. Her grandmother sells small items.
Silvia started her primary education at a school near to her parent's home but due to the large number of students in her class she was not as challenged as she could be. Noticing that she was not getting the full benefits of education, her grandparents invited her to move to Lusaka and live with them in a quest to get her a better education. Silvia was then introduced to MacDonald Brown school where she is receiving a wonderful education. Silvia has shown great social skills and has made friends in a short period which is helping her in adapting to the new environment. She is attentive in class and responds to questions which shows that she's willing to learn. Her teachers have also noticed that she is exceptional at Math skills.
Silvia comes from a Christian home and attends church services at Central Baptist Church which is the church that is Pastored by her grandfather. She is very active in Sunday School. She is excited to learn how to pray and read the bible in English.